About LGI Homes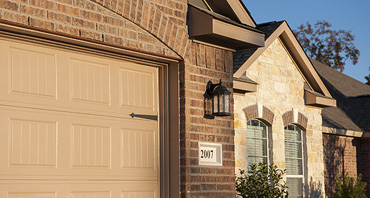 Based in The Woodlands, Texas, LGI Homes is a publicly-traded homebuilder that has been making the dream of homeownership come true for buyers since 2003. Our beautiful new homes, offered in amenity-rich communities conveniently located near major metropolitan areas, give the best in location, affordability and lifestyle to our homebuyers.
Dynamic Success
The secret to LGI Homes' dynamic success is simple: a happy customer. We build affordable, attractive new homes that make the dream of homeownership a reality. Then we back up that dream with distinguished customer service, award-winning quality, and the top-tier talents of all of our employees. It's an approach that creates happy customers, and it's a business model that is creating a great company.
LGI Homes has a notable legacy of more than 14 years, over which time we have closed over 20,000 homes. We currently sell in Texas, Arizona, Florida, Georgia, New Mexico, Colorado, North Carolina, South Carolina, Tennessee, Washington, Minnesota, Oregon, California, Alabama, Oklahoma, Nevada and have promising plans for future expansion.
Why Choose Us
Because of our rapid growth, we're looking to add to our team and are searching out professionals in a variety of fields, including Sales, Construction, Management and more who have the sort of "can-do" attitude and flawless work ethic that has made LGI Homes one of the housing industry's top performers. In return, we offer exceptional pay, competitive benefits, and a corporate culture designed to support every employee in their search for success.
If you're a hard worker who is passionate about customer satisfaction, dedicated to excellence, and driven to ever-higher levels of accomplishment, then we urge you to check out our job listings and see if LGI Homes is right for you.
Our Mission
Our Mission is to be recognized by our customers, employees and investors as a company that is unequaled in the quality of our customer service, that develops products of Superior Value, that creates the highest standard in our industry for marketing and sales professionalism, and that provides an excellent return to our investors.
Our Values
LGI Homes is guided by six core values that shape the culture and character of our company.
Our Employees
"LGI Homes is the perfect place to work for anyone willing to give 110%."

Connie ~ VP of Human Resources
"LGI Homes invests in its people. I love being part of a truly special growth story."

David ~ Director of Finance & Treasury